We are excited to introduce our NEW Thermaglaze Garden Studios
New & Exclusive, the TG Garden Studios have been expertly designed to offer the ideal XTRA space for a wide range of applications including, garden office, garden bar, man/woman cave, gym, games room, home business room, the uses are endless.
Whatever you want to achieve, the TG garden Studios is the answer..!
We provide the complete package, from design to construction, resulting in a ready to use garden building. Our skilled teams build the structures onsite to your bespoke specifications, ensuring a perfect fit for your needs, every time..!
To discuss your needs in more detail please contact us now on 01985 840904 or email enquiries@thermaglaze.com
Thermaglaze Garden Studios aim to provide an environmentally friendly solution for your base structure, which is why we have teamed up with The Great British Ground Screw Company to provide a permanent foundation that is far superior and more environmentally friendly than traditional building methods such as concrete.
The Installation of our Galvanised Ground Screw is much faster than a traditional concrete foundation resulting in less time spent on site and thus resulting in a far more cost effective solution for the client
Cedar Cladding

Canadian Western Red Cedar is much slower grown than British Western Red Cedar resulting in a denser, darker wood with a more varied colour palette. It's also renowned for offering a cladding that is completely clear and free of imperfections – i.e. zero knots and a tight, even grain.
All of our Canadian Western Red Cedar is graded according to the Pacific Lumber Inspection Bureau 'R List' Export Rules. We offer three main grades of Canadian Western Red Cedar cladding: Clear, #2 Clear / Better and #4 Clear. Unless otherwise requested, we combine #2 Clear and Better with #4 Clear as standard to provide what we consider to be the best quality and value for money product.
There is however, one notable drawback of Canadian Western Red Cedar compared to its British Counterpart – The cost; Canadian Western Red Cedar can be twice as expensive as British.
Siberian Larch Cladding
A highly versatile timber product and is a preferred choice for timber cladding by architects and self-builders. With a durability class 3, it has an anticipated service life of 20-30 years (untreated). 

The high resin content found in Siberian larch makes it one of the most durable softwoods in the world. Siberian larch trees grow very slowly and consequently the larch wood is extremely dense and strong when compared to other softwoods such as spruce and cedar.

Displaying a clean natural yellow/straw colour, Siberian Larch will offer a sophisticated look to any project.
PVC Cladding
The 150mm Shiplap Cladding is for use on external surfaces providing houses & studios with an attractive finish. It is a weather-resistant solution to help conceal any old brickwork, timber or for a striking look on your Garden Studio. 


All the Shiplap Cladding boards are low maintenance, fully robust and clip together easily, combined with an easy wipe-away surface our shiplap cladding is a cost-effective solution for your Garden Studio.
Ground Screw Foundations
Our trained, helpful staff are available for assistance in design and planning. Through our professional network we can assist in structural engineering calculations and plans, and work alongside any relevant building control authorities.
Fast Installation
Eco Friendly – Ground Screws produce over 50% less
CO2 emissions than concrete foundations.
Install all year round – Ground Screw foundations can be installed in all weathers making them the go-to foundation for our garden studios.
Suitable for sloping sites – we offer a range of screw lengths starting at 1050mm up to 2550mm to accommodate for sloping sites. We also stock extensions for extreme gradients.
Less Intrusive – One of the main benefits to the screw foundation is that they leave the site clean and mess free.
Zero waste removal – With Ground Screws there is no need for digging, skips or soil removal. Once installed the screws are ready to build upon.
Suitable in close proximity to trees – Due to their unique design, the top 1/3 of our Ground Screw is designed to allow heave to occur without dislodging the Ground Screws bind into the
earth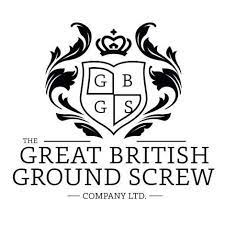 INSTALLATION
TESTING
SUPPLY
Our superior studios are designed by our in house experts and manufactured in a state of the art facility in the UK.
Every structure is guaranteed to meet our strict quality requirements & procedures & exceed your expectations. Our passion is to create a beautiful and luxurious living space for our customers, every time.

10 YEARS WARRANTY
All Studios come with a 10 year installation warranty for complete peace of mind.
NO PLANNING PERMISSION
Planning permission is not required in the vast majority of cases. Speak to one of our experts for further information.

SPEEDY INSTALLATION
Typical installation of our Studio is between 4-7 days depending on size & design.
The Thermaglaze process
We pride ourselves on offering the very best experience for our customers throughout every stage of the process.
Known fondly as the "Thermaglaze experience".
"Have used Thermaglaze for many years. Always professional, helpful and very courteous. Delighted with completed work."
Mr J Watson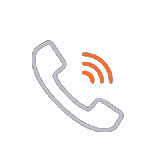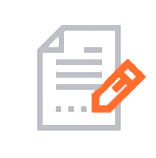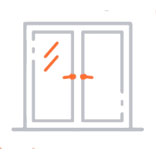 reviews
What our customers say
Don't just take our word for it. Hear what our customers have to say!
You were able to offer us a slimline frame which matched the original windows and look more stylish than the thicker uPVC frames.
Mr & Mrs D.S
Slimline uPVC Window, Wincanton
No charge for sales on-site visit (others need commitment before site visit).
I.W
Bi Fold Door, Slimline Windows, Taunton

The Thermaglaze Family
Like the look of our service and products but not based in our catchment area? Take a look at our 2 sister companies in the surrounding area.