We make it easy for you from quotation to installation
We call it the "THERMAGLAZE experience!"
What to expect when you entrust us with your valued order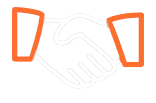 Our promise
Our promise to you is that we will do everything within our power to ensure that you enjoy the very best experience possible throughout the entire process, from initial contact through to final sign off.
our covid-19 safety policy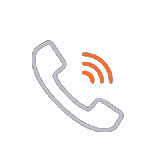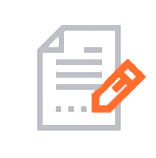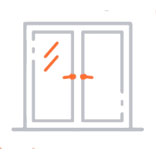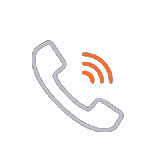 However you make your first contact with us, you will be received by our extremely friendly and receptive staff who will ensure that you are welcomed in the warmest possible way.
It's at this point that we gain an understanding of your requirements, provide you with any basic information you need and if you're happy to proceed, introduce you to one of our sales team for a no-obligation consultation.
One of the key things that sets us apart from the competition is our zero-pressure approach to business, our only interest is ensuring that you have access to the very best products at the very best price backed up by the very best service.
Our extremely professional sales team are able to provide you with product samples, brochures and literature, and where possible an on-the-spot guide price for your chosen installation. At no time will we pressure you for any kind of commitment, nor will we ever ask for a deposit.
Once we have established your requirements we will prepare a comprehensive written quotation precisely detailing your chosen products, the work required and itemised costings. The quotation will be subject to confirmation following a site survey.
If you are happy to proceed we will prepare your contract and undertake a full survey at your property in order for us to plan and schedule your installation.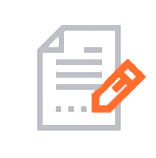 Upon completion of the survey and receipt of a signed contract we will place orders with our suppliers for your chosen product, allocate time-slots for any required tradesmen such as builders, plumbers and electricians, then liaise with you to arrange a convenient time to commence the installation.
At all times you will have a point of contact here at Thermaglaze to assist, advise and keep you updated with progress. On larger projects such as Orangeries, Conservatories and Extensions we will appoint a dedicated project manager to ensure a smooth transition through the process.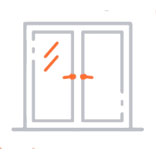 Our installers will arrive fully prepared with everything needed in order to complete your installation, their professional and respectful approach to their work is something that we are extremely proud of and we're sure that you will be delighted with the way conduct their business.
We will of course advise you on any preparations that you may have to make, such as removal of any curtains, soft furnishings and items that may obstruct access. Our installers will remove all product packaging and rubbish for recycling, and tidy any mess leaving you nothing to do other than redecorate if necessary.
Upon completion of your installation and confirmation that you are satisfied that every aspect of the work has met with your expectations, we will sign the work off and issue all relevant paperwork such as the Thermaglaze 10 Year Guarantee which is applicable to all projects, and the CERTASS and Insurance Backed Guarantees where applicable.
At this point we do ask if you would be kind enough to complete a Feedback Questionnaire and if possible to review us on one of our Social Media channels, this is very useful information to us as we can identify any areas in which we can improve the quality of service offered.
reviews
What our customers say
Don't just take our word for it. Hear what our customers have to say!
A friendly no-pressure sales team, time to browse and discuss products in their showroom, simple ordering process and good communications by phone and email, confirmed by post. Friendly, careful surveyor who ensured that the right product was constructed for us and a very professional, patient, tidy and cheerful installer whose work we will be impressed by every time we come home. We would thoroughly recommend Thermaglaze and the products they have fitted to our home. Thanks team!
Anonymous
Certass Review
My daughter and son in law had your company to do all their windows and doors and the installation team did a really lovely job. Also, the installation man today has done a really good job, clean, tidy and polite. What more could I ask for.
P.F
Door, Midsomer Norton

The Thermaglaze Family
Like the look of our service and products but not based in our catchment area? Take a look at our 2 sister companies in the surrounding area.